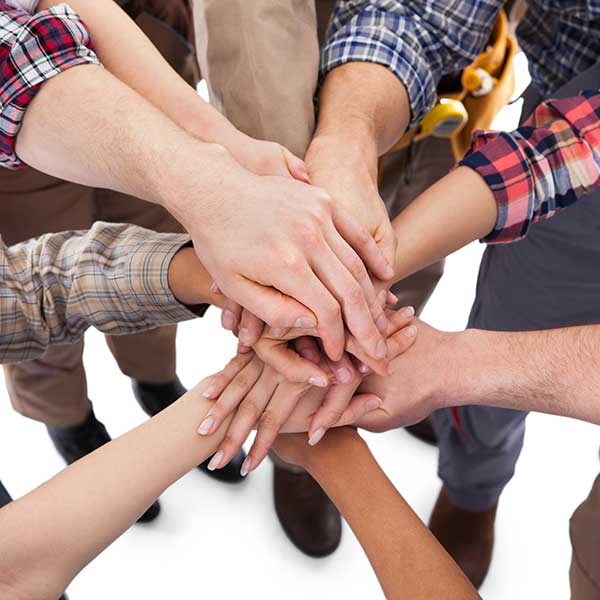 Currently open positions are listed below. Click on the job title to see more information about the position and a link to apply online.
Current Openings
Lead Installer
Work Hours: 7:30a – 4:00p, Monday through Friday, overtime as required.
Primary Job Function: Responsible for complete installation of residential and commercial HVAC equipment, duct and fittings per applicable codes, plans, specifications and industry best practices.
Reports To: Installation Manager
Daily Duties:
At shop, ready to work at 7:30
Review project daily with lead or Installation Manager, request tools, materials, or equipment needed for the next day by 2:00pm.
Complete paper work daily, recording all hours and materials used on each job, turn into Installation Manager.
Complete quality project on or below budgeted labor hours, to company installation standards.
Inform Installation Manager any stocking items, or fabrication needed for the project
Assist Warehouse Person or Fabricator if directed with stocking, pulling jobs, deliveries, or fabrication.
Keep entire work area neat and organized and free of scrap and debris
Supervise any Installation helpers who are on a project
Other duties as assigned.
Increase and Develop Knowledge of HVAC Systems & Methods
HVAC technicians familiar with a wide range of HVAC systems, controls, and installation methods. The fundamentals of heating and cooling systems, how to thread and install gas piping, how duct systems are organized, and various ventilation methods.
Increase and Develop Natural Customer Service & Sales Skills
Building rapport with bosses and customers is crucial for technicians, both for making sales and for becoming a valued employee. When you leave a conversation, other people should feel better about themselves and you. Take extra time to explain repairs and new products to customers, and answer all their questions thoroughly, even if those answers seem obvious. Technicians must be able to make clients (and prospective clients) feel comfortable, and inspire trust. They are the "face" of the company out in the field, where making a good impression is crucial for business success.
Increase and Develop Knowledge of HVAC Safety Standards and Protocols
Preventative safety skills are key for HVAC technicians, as well as for the people they serve in the community. Techs must understand and apply safety procedures for working at heights, in confined spaces, with scaffolding, etc. Know relevant regulations from the Occupational Health and Safety Act, and environmental refrigerant laws. They know the reputation of the company, and the safety of team members, rests on how well technicians understand and follow industry safety protocols.
Problem-Solving & Troubleshooting Skills
HVAC technicians quickly size up a malfunctioning system, identity possible problems, brainstorm solutions, and implement troubleshooting steps. Diagnostic and testing skills are essential for delivering timely, safe, and effective client services. HVAC technicians will think on their feet, know a variety of troubleshooting techniques, and are familiar with the latest testing equipment (airflow meters, humidity recorders, voltmeters, gas leak detectors, etc.)
Willingness to Continue Learning About HVAC Technologies
Performance Indicators: Certain key business indicators that will measure the effectiveness of the Journeyman Installer. These include the following:
Number of times projects are not installed on schedule
Accuracy of paper work, install hours & materials charged to projects and turned in timely.
Number of warranty callbacks on workmanship that are processed for the Installer each month.
Cleanliness and organization of the project and work vehicle.
Number of times a project fails inspection or quality check.
NOTE: Performance reviews will be based on Observation, KPI's, Safety, Quality, Production, Revenue Generation, Sales, Standards set with Job Description and Adherence to Company Policy.
Apply Now!